Services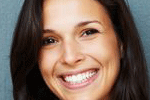 Whitening procedures have effectively restored the smile of people with stained, dull, or discolored teeth.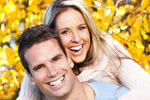 Before development of dental implants, dentures were the only alternative to replacing a missing tooth or teeth.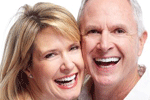 In just two or three dental visits, a veneer can reverse years of stains caused by foods, caffeine and tobacco use.
Connect With Us:

Office Hours
| | |
| --- | --- |
| Monday: | 9:00 am - 5:00pm |
| Tuesday: | 11:00 am - 7:00pm |
| Wednesday: | 11:00 am - 7:00pm |
| Thursday: | 10:00 am - 5:00pm |
| Friday: | Closed |
| Saturday: | By Appointment |
Welcome
Welcome to the Flushing, New York dental office of Jay D. Eisenstadt, DDS PLLC.  We have been providing the best possible dental care to the Flushing community for 30 years.  Our experience in dentistry is coupled with genuine concern for our patients. Our friendly and knowledgeable staff is committed to understanding and meeting all of your dental needs.  At our office, our goal is to help you have the bright and healthy smile you've always wanted.
Jay D. Eisenstadt, DDS PLLC is a full-service dental office that uses cutting-edge technologies in dentistry. Our aim is to help our patients enjoy the best possible dental health.  In keeping with that goal, we provide a wide range of general and restorative dentistry options.  We invite you to contact our office to learn more about achieving the smile of your dreams.
Services Offered:
Complete Dental Examinations
Dental Implants
Resin and Porcelain Tooth-Colored Fillings
Crowns and Veneers
Teeth Whitening
Cleanings and Periodontal Treatment